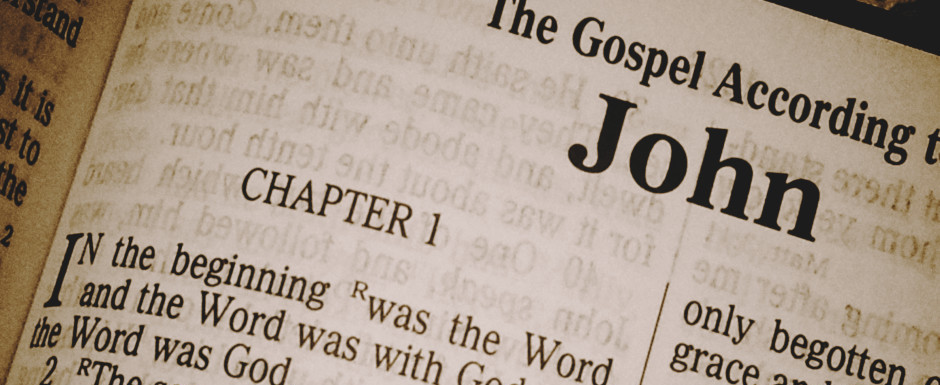 THE SUNDAY MESSENGER
June 7, 2020
Remembrance of the Prophet Elijah 
Աղաւնակերպ
Why does the Armenian Church have a designated day to remember the Prophet Elijah, the Sunday following the Feast of Pentecost? Elijah is one of the greatest and most remarkable prophets of the Old Testament, and even makes an appearance in the New Testament, when together with Moses he appeared at Christ's Transfiguration. The person and ministry of Elijah points to Jesus as the fulfillment of the prophets who declared his mystery and foretold his coming as the Messiah. So much could be said about his magnificent life, but one can read an ode to Elijah in Wisdom of Sirach (48:1-12) from the Old Testament:
[1] Then the prophet Elijah arose like a fire,
and his word burned like a torch.
[2] He brought a famine upon them,
and by his zeal he made them few in number.
[3] By the word of the Lord he shut up the heavens,
and also three times brought down fire.
[4] How glorious you were, O Elijah, in your wondrous deeds!
And who has the right to boast which you have?
[5] You who raised a corpse from death
and from Hades, by the word of the Most High;
[6] who brought kings down to destruction,
and famous men from their beds;
[7] who heard rebuke at Sinai
and judgments of vengeance at Horeb;
[8] who anointed kings to inflict retribution,
and prophets to succeed you.
[9] You who were taken up by a whirlwind of fire,
in a chariot with horses of fire;
[10] you who are ready at the appointed time, it is written,
to calm the wrath of God before it breaks out in fury,
to turn the heart of the father to the son,
and to restore the tribes of Jacob.
[11] Blessed are those who saw you,
and those who have been adorned in love;
for we also shall surely live.
[12] It was Elijah who was covered by the whirlwind,
and Elisha was filled with his spirit;
in all his days he did not tremble before any ruler,
and no one brought him into subjection.
What also makes the life of Elijah uniquely extraordinary is that that he did not experience death. The only other figure recorded as having done so is Enoch, who "walked with God; and he was not, for God took him." (Genesis 5:21-24) And so for his life and for his ascent to God while still alive, we remember the Prophet Elijah. In II Kings 2:1-12, Elijah is conversing with his disciple, the Prophet Elisha when,
Behold, a chariot of fire and horses of fire separated the two of them. And Elijah went up by a whirlwind into heaven. And Elisha saw it and he cried,"My father, my father! the chariots of Israel and its horsemen!"And he saw him no more.
In the hymn Ի վերինն, which is sung during our Hokehankeesd service, Elijah together with Enoch are described as dwelling in glory with the angels, returned to the harmony of Eden where they live agelessly like doves in unity with the merciful Lord. The choir sings:
In the supernal Jerusalem, in the dwellings of the angels, Where Enoch and Elijah live old in age like doves, Worthily glorified in the garden of Eden, Merciful Lord, have mercy on the souls of those of us who have fallen asleep.
The Prophet Elijah represents all those who are alive in Christ. In Christ, we are all aghavnagerb«աղաւնակերպ» – aging like doves. The dove, the symbol of God's peace which brings unity, is an image of what eternal life is like – ageless and in union with God. Every time we pray for the departed we are confessing our own faith in the risen Lord and his promise of eternal life. The life of Elijah offers us, in this life, the same hope of those who are at rest. As we pray for those who died, we are reminded that this life is transient and that we too are going to die. But the eternal and divine life of God is experienced and granted to us here and now. "Now is the day of salvation," as St. Paul writes, and now is the time to practice repentance and to invite others to encounter the hope of eternal life in Jesus Christ.
By Dn. Eric Vozzy
TODAY'S BIBLE READINGS:
James 5: 16-20 (page 208) New Testament
Luke 4: 25-30 (page 56) New Testament – (Please follow the Armenian Reading in your Bible)
REQUIEM SERVICES: Karasoonk (40th Day memorial Service) today will be for:
– ADRIENNE MOVSESIAN on the 40th Day of Her eternal life requested by Paul and Leslie Movsesian.
– ANTONIO T. GINGRAS on the 40th Day of His eternal life requested by Robert and Elizabeth Barone.
Hokehankist today will be for:
– MARIE GINGRAS requested by Robert and Elizabeth Barone.

– ARAM AVEDIS AGHAZARIAN requested by Lucy, Lorie and Aram Alan Aghazarian.
"LORD, the God of heaven, the great and awesome God, who keeps his covenant of love with those who love him and keep his commandments, let your ear be attentive and your eyes open to hear the prayer your servant is praying before you day and night…." (Nehemiah 1:5-6).
Prayers are requested for Edward Tatoian, Rose Minassian, Ethel Terzian, Taron Poghosyan, Alice Charles, Armen & Theodora Mirakian and Genevieve Miller.
FAR UPDATE:
Dear Friends,
We have gotten one month of food and supplies to 2000 of the most vulnerable families in Armenia. THE COVID-19 crisis has severely impacted the most vulnerable in Armenia. Since the last two rounds of donation-matching by the AYO Team were so popular, we're doing it again! We are once more adding $10 on top of every donation we receive for the next 7 days (up to 350 donations total), thanks to a generous matching gift from Carl and Linda Bazarian for Ayo!'s COVID-19 Emergency Relief Campaign. Just like last time, $1 instantly becomes $11, $5 turns into $15, $10 magically becomes $20. The first 350 donations we receive between now and June 10 will get this special treatment. We can't thank the Bazarians enough for their generosity – well actually, we can: by making good use of their offer! Donate now, no matter the amount, to make sure help is available wherever it is needed during this time, and to make sure Armenia comes out of this pandemic resilient and ready for the future. https://www.farusa.org/?bbeml=tp-xXAu5cp-pU6MV-i_rpTh9w.jqIdia-QQo0ajoehODpzb5Q.rcD2E-uOJ90SKJYHTToYWdg.lLqgMlBFzUE6tjne1ZWY61g
Der Yeprem
Diocesan Parish Coordinator for Fund for Armenian Relief