Calendar

Exploring God's Love For Us
November 19, 2020
7:00 pm -
8:00 pm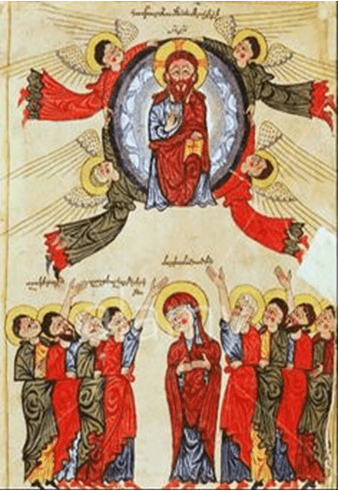 A ZOOM PROGRAM sponsored by
HOLY TRINITY ARMENIAN CHURCH, Adult Christian Education (ACE)
EXPLORING GOD'S LOVE FOR US
THROUGH HOLY SCRIPTURE AND THE
THEOLOGY OF THE ARMENIAN CHURCH
THURSDAY, NOVEMBER 19, 7:00 to 8:00 p.m.
OUR GUEST PRESENTER: Rev. Fr. Stepanos Doudoukjian, Pastor
St. Peter Armenian Church, Watervliet, NY
Our zoom gathering with Der Stepanos will give us the opportunity to look at the various ways God loves each of us. We will read some specific biblical passages and explore their meaning for us. Then we will examine a few written descriptions that our Armenian Church Fathers used to depict God's love.
St. Paul reminds us in his first letter to the Corinthians that
God's "Love never ends."
TO REGISTER AND RECEIVE THE ZOOM LINK,
simply contact nancybasmajian@verizon.net